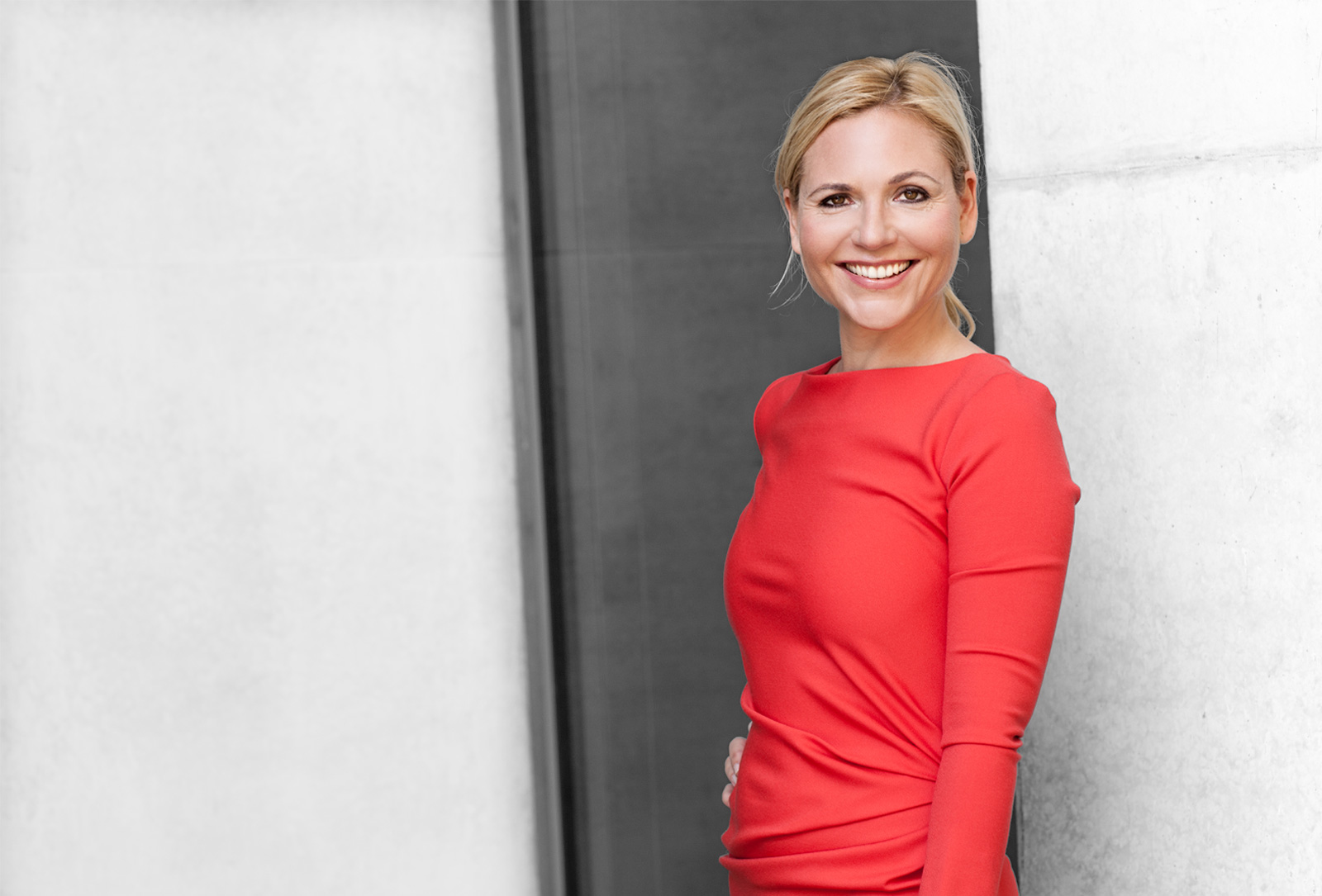 The Netzwirtschaft.net online platform asked Sandra Pabst about her experiences as a business founder, the media industry, and role models
Read the interview here:
Who is Sandra Pabst? Introduce yourself briefly.
I'm the founder and director of Sandra Pabst Kommunikation, a media agency securing its customers the publicity they need.
And away from the professional sphere, share some of your personal anecdotes with us.
My father is an entrepreneur, so I've basically had an entrepreneurial mindset since birth. I'm a go-getter. I love solving problems and implementing ideas. Once when I got angry about the heels on my high heeled shoes always breaking, I experimented around until I developed a heel protector. The High Heel Protector has now been copyrighted, and will be launched on the market soon. Another time, I drank a fantastic champagne, a cava, with some friends in Spain, and wondered why the brand was unknown here. We then bought the rights to it, and sold the cava in Germany.
Elevator pitch! What does your company do?
Sandra Pabst Kommunikation is a media relations agency. We create the right image, tell stories of interest to readers, devise concepts, and advise companies on their press work and PR. Our strengths lie in our vast network and excellent knowledge of the media industry.
Speaking of superpower: give us an example of one of your company's most successful "best practices".
I was able to get Germany's biggest private media colleges, the Macromedia University of Applied Sciences, onboard for an important strategic project. With a team of young, creative students, we developed a fantastic media campaign to launch a brand in Germany. Team spirit was crucial here: if the team gels, anything is possible.
When you look at the network economy as a whole, your market, your company, your position, what do you consider to be the main challenges over the next few months or year? 
Classifying new technical avenues in terms of their relevance to readers and customers is one of the challenges for me. The online world is crazily fast. There's constantly something new. But not everything is sensible. Weighing things up here and making the right decision is a big job.
As a media agency, you have to be able to service all analogue and digital channels. My motto is: The bait must taste good to the fish, not the fisherman. What I like is not necessarily what's right for customers or readers.
Privacy is another challenge.
What has so far annoyed you the most "on the internet?" And what have you enjoyed the most?
I find it fascinating how quickly and easily we can access information, and how easily people can network all over the world. This has made us less dependent on official information and channels. It gives us more power and competence. The flipside is: it's becoming increasingly difficult to classify information properly. Who is reliable? Which source can I trust?
As a journalist, I'm increasingly noticing a completely different phenomenon: correct language and grammar are foreign concepts to many users. And this of course has a detrimental effect on a site's credibility.
Give us your recommendations for… 
Germany is much too anxious when it comes to entrepreneurship and self-employment. As a female business founder in particular, I'm still a rarity. I really liked an article on the advantages of founding a business on deutsche-startups.de.
A fascinating book which inspired you                                                                                
One of the best books for any business founders is the classic "Basic Management" by Joan Magretta and Nan Stone.
An event which really taught you something 
All start up events. They're great places to exchange ideas and network.·
The most useful tool for your work 
My Smartphone
Which expert would you most love to work with for a day, and why? 
I was fortunate enough to be able to look over my father's shoulder whenever I wanted. He's still one of my biggest mentors even today. Well known media expert, Andreas Fritzenkötter, who is a good friend of mine, has also taught me a lot. There's nothing better than learning from the best.
If I had to choose an expert I don't know personally, I would like to spend a day with Giovanni Liverani, the CEO of Generali. He is currently restructuring his company, and I would love to assist him in detail with this Herculean task one day. I like thinking outside the media box and being inspired by other industries.